Market black box: Sale on chicken legs for 55¢ a pound.
What I did with them: Baked them with a pretty great (and simple) baste.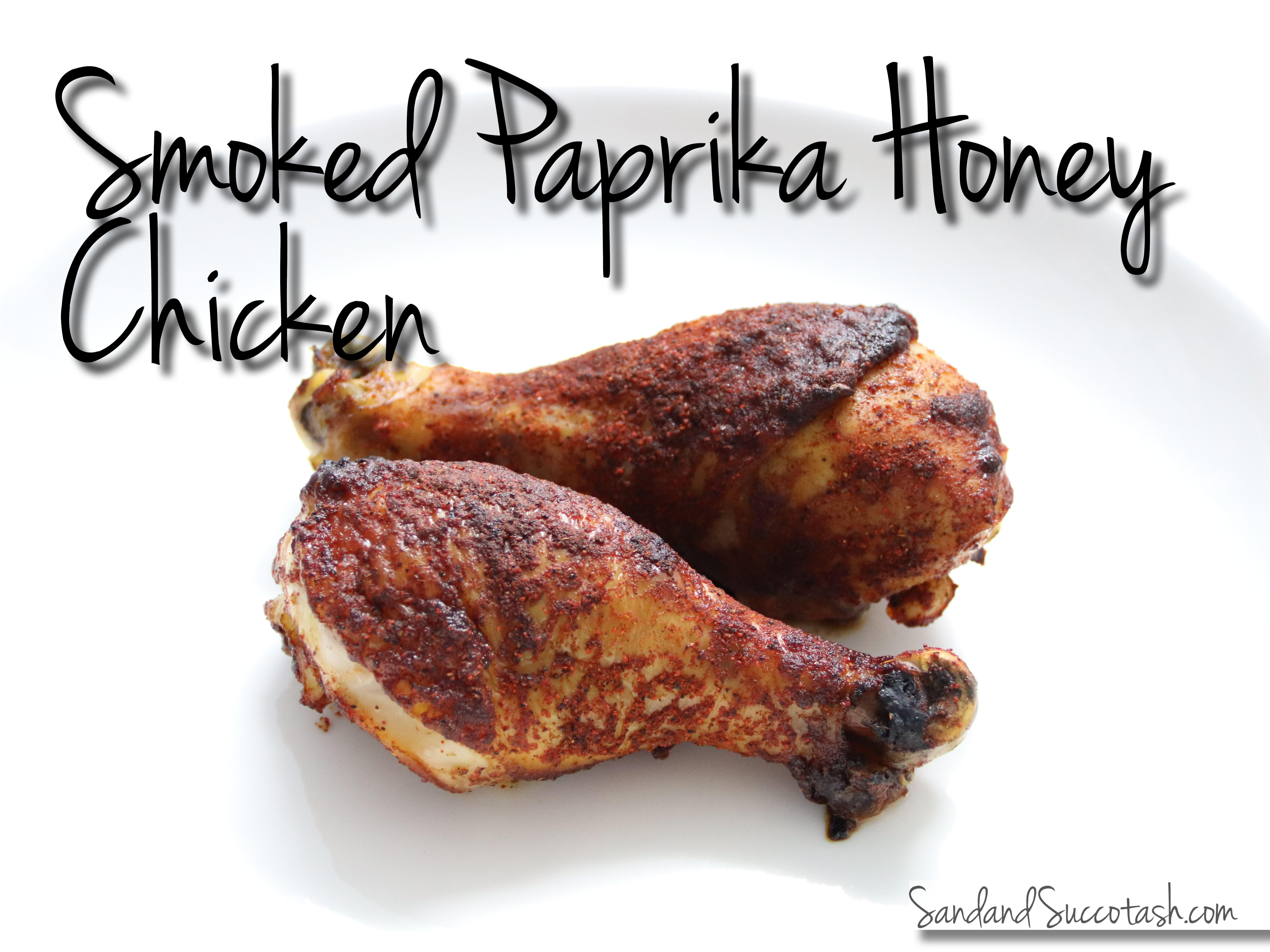 My inspiration used chili powder and honey and lime juice. I changed it up by adding smoked paprika, and substituting lemon juice as I was all out of limes. I also added more honey, and this was enough to coat all the chicken perfectly.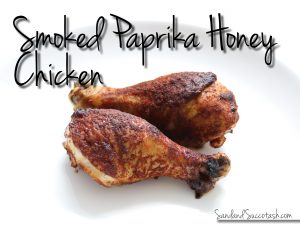 Print
Smoked Paprika Honey Chicken
Yield 4 servings
Instructions
Preheat oven to 425 degrees F.
Arrange a baking rack on top of a sheet pan for the chicken to bake on. Lightly spray.
Stir everything but the chicken in a shallow dish until combined.
Dip each chicken leg into the mixture and spread to coat all sides. Place on baking rack.
Bake until the chicken tests done, about 30-40 minutes or until the internal temperature reaches 165 degrees F.