Plant-based, clean eating recipes don't have to be time consuming, and Laura-Jane Koers shows how to do it with 100 recipes in her new book, Cook Lively!
The benefit of using good ingredients is that the result is always flavorful and nourishing. I agree wholeheartedly when Koers says "healthy ingredients, when combined in the right way, could taste just as sinful as junk food."
But the issue with many great vegan cookbooks is the long list of ingredients you'll need in order to begin. Can a cookbook satisfy when the premise is to use 10 everyday ingredients or less? Yes, and then some.
Raw and Vegan For All Menu Types
Cook Lively! cookbook chapters are divided into menu type: First Sip of the Day; Morning Eats; Salads and Soups; Appetizers and Sides; Five O'Clock Rush; Desserts After Dark; Midnight Snacks; and Simple Staples. The Grain, Lentil & Sprout was super handy, too. All the recipes are either raw or lightly cooked.
Simplified Cooking
Koers makes it her goal to make sure any recipe you flip through is one you can make with basic ingredients which are available year round. No complicated shopping lists means saving time and money on food to fuel your body.
I loved that Koers really made a concentrated effort to use what is in the pantry, and in season, to best utilize everyday ingredients. For example, her recipe for Crunchy Coconut Bacon (vegan coconut bacon bits) doesn't use liquid smoke. She noted that most home cooks don't readily have it, so she created an equally tasty vegan bacon bit recipe using flaked unsweetened coconut, gluten free soy sauce, lemon juice, maple syrup, olive oil, and optional garlic powder.
Everyday pantry ingredients can be mixed to create something wonderfully good for you. Vegan and raw cooking hasn't been this simple for a long time, making almost every recipe "no excuses" to try it out.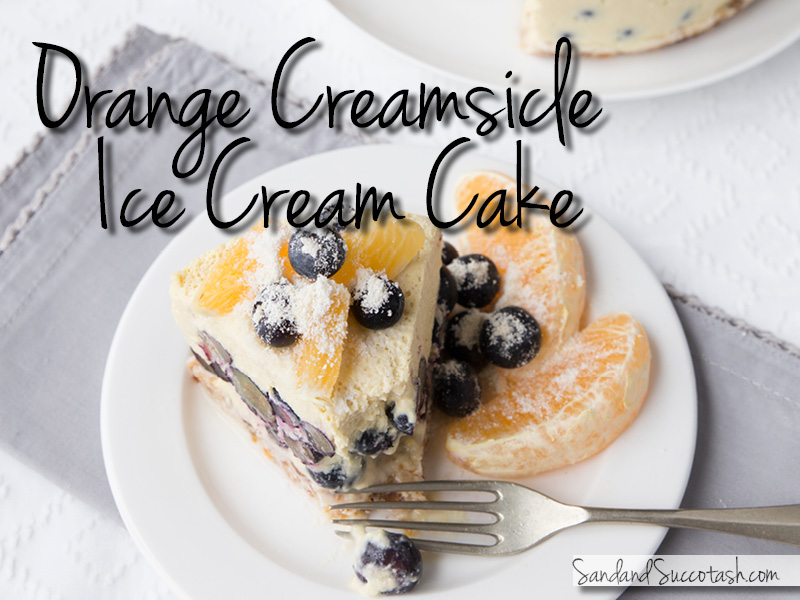 The recipe below is another example – it only looks complicated. Just blend, pour, stir, and freeze. And who doesn't love creamsicles? This version contains coconut milk, and is sweetened with maple syrup and oranges. Yum.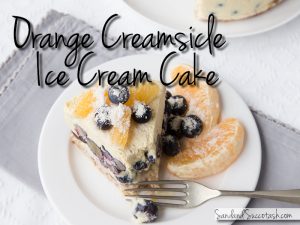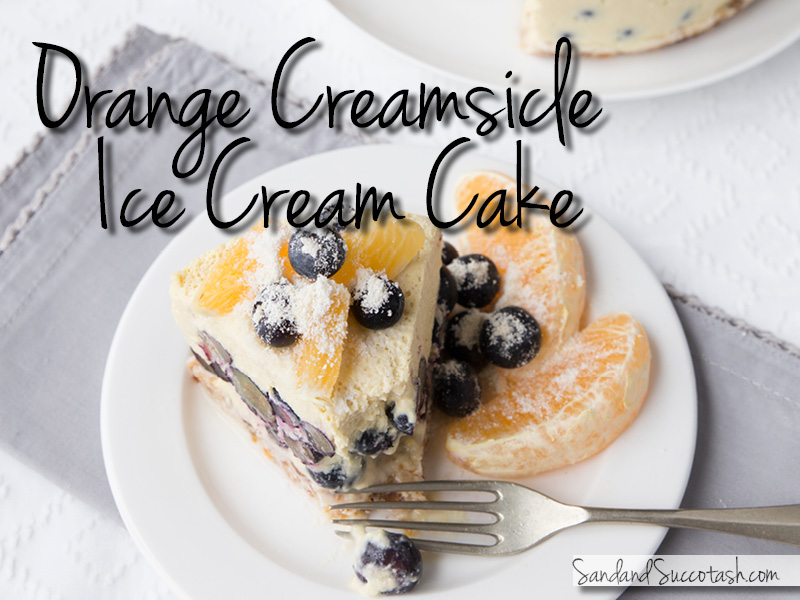 Print
Orange Creamsicle Ice Cream Cake with Suspended Blueberries
This summery dessert has everything you love about Creamsicles, but in cake form! While the presentation makes it look like you've been working on this dessert for days, it actually requires very little effort. Though this recipe can be made successfully without them, the suspended blueberries frozen in place add a nice touch from a presentation standpoint. You can also try fresh raspberries or sliced, pitted cherries instead. However, whatever you suspend should be chopped quite small (blueberry size or smaller) and be low in water content, otherwise they could turn icy. This frozen cake is designed to be made in a springform pan so that the sides can be removed. Much like any ice cream cake, this recipe will melt when removed from the freezer.
Ingredients
1 cup unsweetened coconut milk
1 cup peeled, chopped orange
½ cup cashews
3 tablespoons pure maple syrup
2 tablespoons lemon juice
½ tablespoon pure vanilla extract
⅛ teaspoon fine sea salt
1½ cups fresh blueberries (optional)
Instructions
Line an 8-inch springform pan (or a standard pie plate or loaf pan) with parchment paper. Set aside.
Add all the ingredients to your blender except the blueberries. Blend until smooth, with a texture similar to a smoothie.
Add the blueberries to the blender (but do not blend). Stir gently to distribute the berries.
Pour the mixture into the pan. Smooth out with the back of a spoon.
Cover and freeze for at least 8 hours (and longer if possible), or until it is firm and you can cleanly slice it with a knife.
Once ready to eat, top with additional orange slices and blueberries, if desired, and then slice. Store in the freezer at all times.
Notes
No coconut milk in the house? You can make your own using dried, shredded coconut using the recipe in the book, page 221.
Excerpted from Cook Lively!: 100 Quick and Easy Plant-Based Recipes for High Energy, Glowing Skin, and Vibrant Living—Using 10 Ingredients or Less by Laura-Jane Koers. Copyright © 2017. Available from Da Capo Lifelong Books, an imprint of Perseus Books, LLC, a subsidiary of Hachette Book Group, Inc.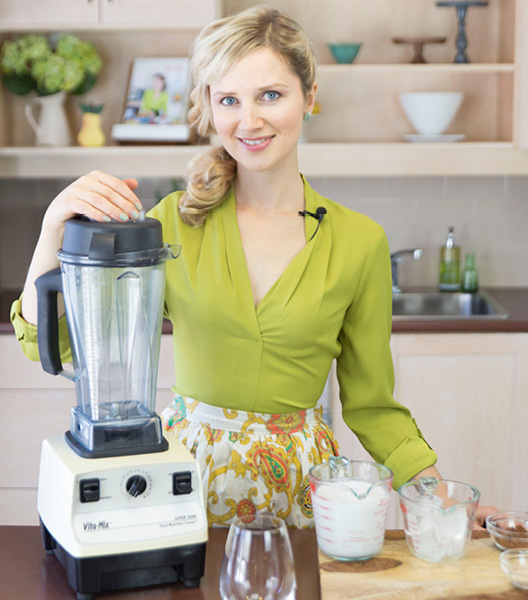 Book Info:
Disclosure: This book was provided by the publisher and any opinions are my own. Affiliate links help support this site. Thanks 🙂