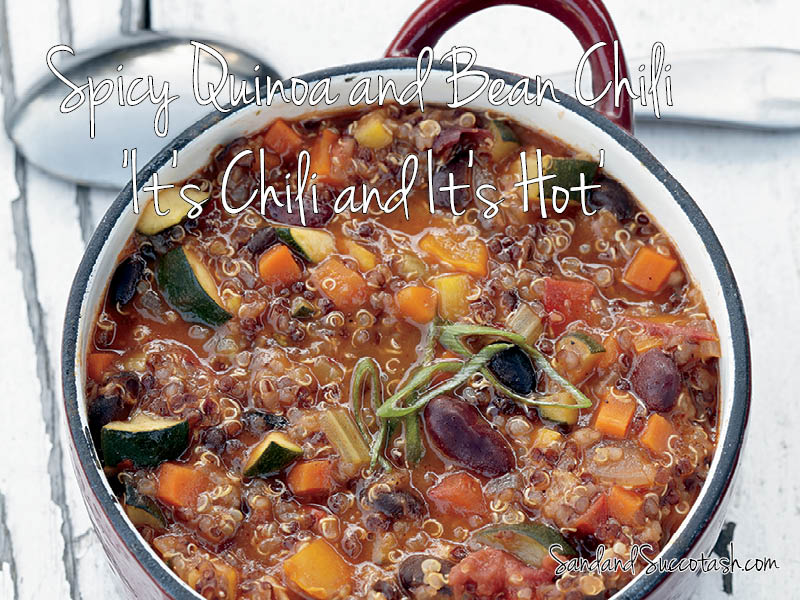 Elina Fuhrman created Soupelina (soup + Elina, catchy!) from recipes she created at home in an effort to help her in her fight against an aggressive form of breast cancer. Her goal with her soup company is make the world a healthier place one soup at a time.
Soupelina's Soup Cleanse book came out at the perfect time for me. I am currently undergoing chemo therapy for an aggressive form of breast cancer myself – something called triple negative breast cancer. The more research I do, the more I discover living a plant based diet is the key to beating it back, and to prevent cancer from recurring when I do beat it.
Fuhrman's book is more than a recipe book as she goes into finding your dosha, folk remedies, equipment and ingredients, and how to fool your cravings. There are many interviews with doctors and experts in their fields, too. And if you are familiar with cleanses, she has tips for expert cleansers.
So, What Makes a Soup So Special?
It fills as it nourishes. Her soup cleansing diet provides energy, improves digestion, reduces inflammation, and keeps you full. Fuhrman details why soup cleanses are better than raw food smoothies which primarily rely on fruits. With cooked soups, you tend to eat more veggies. Your body absorbs minerals better, and cooking vegetables will make it easier for your body to digest them.
She believes that slowly simmered organic soups can both heal the body and mind, and help restore your immune system. And while she is a proponent of cooked soups, she does dedicate an entire chapter to raw soup recipes so that you are able to do a short one-day raw cleanse.
Menus and Recipes
The recipes are all divided by types of soups: smooth blended, chunky style, broths, and raw soups (not cooked). Because she has traveled the world as a journalist, she is keen on different cultures. Fuhrman brings out exotic culinary flavors in her recipes from her travels.
Included in the book are menus to help along the way: 5-Day Soup Cleanse, 24-Hour Reset Cleanse (using raw soup recipes), and a 3-Day Boost cleanse. The seasonal menus in the book go from Spring to Winter, and all have five meals (breakfast, midmorning snack, lunch, midafternoon snack, and dinner – all soups). She even gives a list of favorite soup toppings so that each soup can be unique.
A quick flip through the recipes will tell you it's not just an ordinary soup cookbook. All her recipes have fun names, and half the fun of preparing the recipes is reading the titles: Kale-ifornia Dreamin'; I Gotcha Kabocha Covered; A-Mung the Stars; What's the Hurry, Melon Curry?; Lady MacBroth; and Macho Gazpacho.
This cookbook is an excellent group of recipes. The soups are all vegan, soy and nut free, and all call for organic, GMO- and gluten-free ingredients. So, even when you aren't doing a soup cleanse, any of the recipes would incorporate well in your everyday menus.
My favorite recipe? The quinoa and vegetable chili that she cleverly names 'It's Chili and It's Hot'.
It's Chili and It's Hot
2016-02-21 15:48:59
Serves 6
More protein than a steak, this great-for-you chili contains quinoa giving this dish an impressive amount of B vitamins all packed into an incredibly tasty dish.
Ingredients
1/2 cup red quinoa, soaked overnight
1/2 cup white quinoa, soaked overnight
Extra virgin olive oil
1 onion, chopped
2 garlic cloves, minced
1 jalapeno pepper, diced
1 medium size carrot, peeled and chopped
2 celery stalks, chopped
1 yellow bell pepper, chopped
1 red bell pepper, chopped
1 orange bell pepper, chopped
1 zucchini, chopped
1 cup black beans, soaked overnight and cooked
1 cup kidney beans, soaked overnight and cooked
2 diced tomatoes with juice
1 cup freshly pressed tomato juice
1 tablespoon cumin
Handful of fresh oregano leaves, or 1/2 tablespoon dried
Himalayan pink salt and freshly ground pepper
1 tablespoon chili powder
2 to 3 cups boiling filtered water
Sliced avocado, fresh cilantro spirgs, and chopped onion, for garnish
Instructions
In a medium-size saucepan, boil 2 cups of water, add the quinoa, lower the heat to a simmer, and cook until the water is absorbed, about 20 minutes. Set aside.
Heat a little olive oil in a large soup pot over medium heat, add the onion, and sauté until translucent, about 5 minutes.
Stir in the garlic, jalapeño, carrot, celery, peppers, and zucchini and cook until the veggies are tender, about 10 minutes.
Add all the beans, tomatoes, and tomato juice, along with the cumin, oregano, salt, and black pepper. Taste before slowly adding chili powder to your desired spiciness.
Add the quinoa and boiling filtered water and simmer for 30 minutes.
Keep stirring and adding spices and salt until you are happy with the taste.
Garnish with avocado slices, cilantro, and onion.
Adapted from Soupelina's Soup Cleanse
Adapted from Soupelina's Soup Cleanse
Sand & Succotash http://www.sandandsuccotash.com/
Book Info:
Soupelina's Soup Cleanse by Elina Fuhrman
De Capo; 2016
ISBN13: 9780738218885
265 pages; hardcover; color photos throughout.
Affiliate Link Below:
Recipe and image from Soupelina's Soup Cleanse: Plant-Based Soups and Broths to Heal Your Body, Calm Your Mind, and Transform Your Life by Elina Fuhrman. Reprinted courtesy of Da Capo Lifelong Books.
Disclosure: This book was provided by the publisher and any opinions are my own.